Nourish your vitality
Collagen Peptides & Paleo Nutrition
✅ Reduce Fine Lines
✅ Strengthen Bones & Joints
✅ Improve Gut Health
Recommended by Nutritionists
"I love bone broths but they are time consuming to make. This organic powder is a great option for someone who wants the added benefits of bone broth as well as knowing they're topping up collagen levels."
Jessica Shand, Women's Naturopathic Nutritionist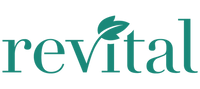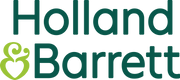 Award-winning, ethical collagen supplements for body and mind.
We let our reviews speak for themselves.
4.5/5 rating
9000+ customers
Great product if you want your smoothies to taste of what you put in it. I love it 🥰
I've tried other brands but always come back to Planet Paleo.
Love it, it's so handy to have to make a quick gut healing drink!
My skin and hair feel amazing! I put it in my coffee every morning and it adds a lovely creaminess to it.. hooked on it now!
Convenient & flexible
Superfood Subscriptions
✅ 15% off every month
✅ Free Shipping
✅ Pause or cancel anytime